Mow Smarter With Commercial Autonomous Lawnmowers
The dedicated Ambrogio Commercial robotic lawnmowers range is built on our toughest platforms, offering unique mowing and software features specifically developed for commercial mowing duties.

Low Running Costs
Save on significant machinery running costs with a robotic mower. e.g. Mowing a one acre lawn, our robots consume just £33.99 of electricity a year*.
* Based on 9 months of active annual mowing with an electricity rate of £0.14/kwh.
Save On Other Treatments
Regular cutting & high speed mulching quickly returns nutrients & moisture back into the turf, reducing the need for additional fertiliser or irrigation.

Extremely Quiet Mowing
Similar to a normal conversation at 1m. Further away the robots are barely audible while they work.
Work Or Relax
Quiet mowing & automatic operation allow everyone to get on with their day without disruption.
Anytime
Low decibel ratings on our robots make them suitable to mow day or night without disturbing anyone.

Work Smarter
By employing commercial robotic lawnmowers to maintain some, or all lawn areas, your team members can be freed up to work on other tasks around the grounds.
Time sensitive & seasonal jobs can now be carried out without sacrificing lawn quality due to moving your grounds care resources away from mowing duties.

Small Is Subtle
With a small footprint compared to the petrol equivalent, Ambrogio robots are very discreet, whether working day or night.
Storage
With robots living in their own recharging docks, no valuable space is taken up in storage areas. Being battery powered, there is no need for risky fuel storage either.
Reduce Equipment Movement
By docking on, or near the lawn, they are ideal for courtyards & inner lawn areas where moving equipment in to mow causes health and safety concerns or unwelcome disruption.

Clean Air
Give visitors & employees a greener experience. Robotic mowers produce no pollution around your site.
Recycle
Nutrients & moisture are recycled back into the turf by efficient high speed mulching blades. Fertilising this way reduces chemical use & is as organic as the grass being mown.
Cut Waste
Recycling grass cuttings means you no longer have to find a way to dispose of your clippings elsewhere.
Solar Production
Made in our eco-sensitive facility, run off its own solar array, inverter systems & rain water harvesting. Fully self-sufficient on all but the cloudiest of days; a rarity in Tuscany.

Built To Last
Produced in our state-of-the-art Italian factory, they come with up to a 6 year commercial warranty & have extended warranty packages available.
A Cut Above
Regular cutting maintains a constant grass length. Never 'in need' of cutting, they always look perfectly maintained. Contour following deck designs give a smoother finish.

Full Management
Manage your robot(s) through the dedicated app. There is no limit to how many mowers can be monitored.
Always Up-To-Date
Free unlimited robot software updates. Your robot(s) will always have the latest features.
Delegate
Multiple users can be set to have access to robots, receiving alerts & checking mower statuses.
No Tampering
Screen lock protection requires a password to access any controls & settings.
GPS Tracking
Not only do the robots use GPS to navigate, but you get live GPS tracking of all mowers. Know where they are at any time & receive alerts if they move outside their authorised working area.
Immobiliser
Disable robots instantly through the app.
GeoFence Alerts
Be notified if a mower is moved outside its pre-defined area. Live track with GPS.
GPS Teamwork
Multiple robots work together, sharing GPS data between them, to maintain larger areas in less time.

4.0 Elite Pro
For Up To 3500m2 (0.86 Acre)
6 Year Commercial Warranty

4.36 Elite Pro
For Up To 6000m2 (1.48 Acres)
6 Year Commercial Warranty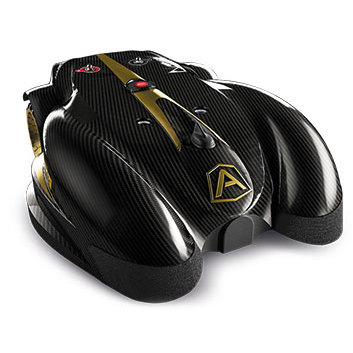 L400i B Pro
For Up To 10000m2 (2.47 Acres)
Wide Cut For Fast Coverage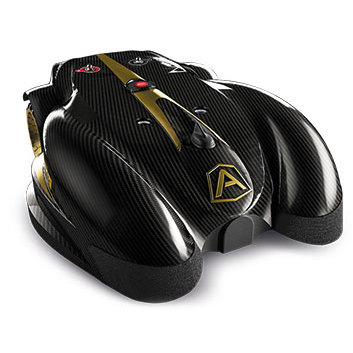 L400i Elite Pro
For Up To 20000m2 (4.94 Acres)
84cm Cut For The Largest Areas
Cut Your Corporate Carbon Footprint