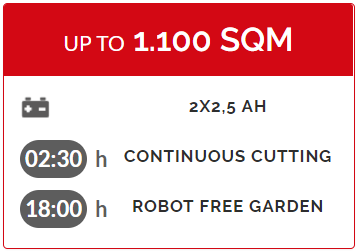 Small, precise and fast
The Ambrogio L30 Elite has been developed for complex areas up to 1100 m² featuring hedges, flower beds and ponds. The brushless motors and powerful lithium-ion batteries allow long working cycles and managing slopes up to 45%.
The tripod design means all three wheels are always in contact with you lawn, giving a smooth & contoured finish. The solid 25cm quad-edged stainless steel blade mulches the grass into micro-clippings, these are in turn able to return nutrients and moisture into the lawn to nourish it.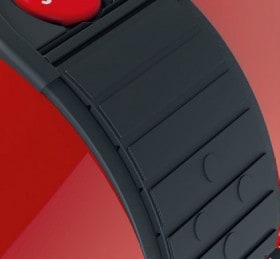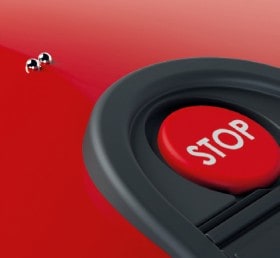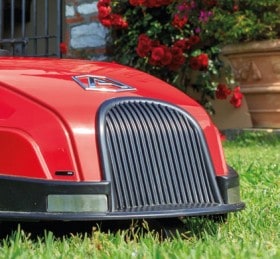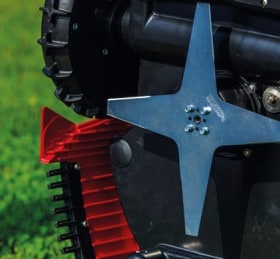 Solid Stainless Steel Blade & Grass Combs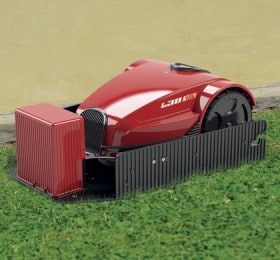 Robot in charging station

 HIGH EFFICIENCY BRUSHLESS MOTORS

 MANAGE UP TO 4 SEPARATE AREAS

 ECO MOW SENSOR

 POWERFUL LITHIUM-ION BATTERIES

 SPIRAL CUT

 SLOPES UP TO 45%


 BLUETOOTH RECEIVER
Spiral Cut
When the L30 Elite detects taller, lusher or thicker grass patches, the robot automatically activates the spiral cut action. This movement focuses the mowers energy into cutting these areas and reduce the overall time it takes to fully cut and maintain the lawn.
Eco Mow Sensor
The L30 Elite recognises when the lawn area has been mown, and reduces working times accordingly. This ensures there is no unnecessary movement on your lawn to benefit the turf health, and reduces wear on the lawn mower itself.
POWER
| | |
| --- | --- |
| Max sq.mt suggested (-20%) | 1100 |
| Motor type | Brushless |
| Lithium-Ion Battery (25,9V) | 2x2.5Ah |
| Max allowable slope (%) | 45% |
| Max Slope (%) | 35% |
| Slope on the edge or perimeter wire (%) | 20% |
| Average Working Time [h] | 02:30 |
| Recharge mode | Contact |
CUTTING SYSTEM
| | |
| --- | --- |
| Blade Type | Solid Stainless Steel (4 Edged) |
| Cutting Width [cm] | 25 |
| Cutting Height (min-max) [mm] | 25-60 |
| Spiral Cutting | Yes |
| Eco Mode | Yes |
| Rain sensor | Yes |
| Maximum managed areas | 4 |
CONTROL DEVICES
| | |
| --- | --- |
| User Interface | Display |
| App Control | Bluetooth |
| Bluetooth receiver | Yes |
| SMS Alert | No |
SAFETY
| | |
| --- | --- |
| Lifting/Tip-over sensor | Yes |
| Push/Stop emergency Button | Yes |
| PIN Code | Yes |
FEATURES
| | |
| --- | --- |
| Weight with Batteries Incl. (Kg) | 9.8 |
| Robot Size (lxwxh) | 540X450X252 mm |
| Wheel Profile | Classic |
| Power Sound [dB(A)] | 64 |
| Level of Protection | IP44 |